Q Premium Quartz combines a sleek style with demonstrated strength and performance. Q Quartz is scratch resistant, stain resistant, and offers a wide array of colors to fit any application for your project. Backed by a "Lifetime Residential Warranty",
Q Quartz is ideal for
today's homes.
Legendary Stone sells all
Q Quartz colors per square foot.
​

Alabaster White®
​

Arctic White™
​

Bayshore Sand™
​

Blanca Statuarietto®
​

Calacatta Clara®
​

Calacatta Lavaza™
​

Calacatta Miraggio®
​

Calacatta Prado™
​

Calacatta Ultra™


​
Calacatta Vicenza™
Matte Finish
​

Carrara Caldia™
​

Carrara Marmi™
​

Chakra Beige®
​

Desert Bloom®
​

Fossil Gray™
Matte Finish
​

Galant Gray™
​

Hazelwood®
​

Lido Blanco™
​

Marquina Midnight®
​

Midnight Majesty®
​

Mystic Gray™
​

Pebble Rock®
​

Portico Cream®
​

Sahara Beige™
​

Snow White™
​

Soapstone Mist™
Concrete Finish
​

Statuary Classique™
​

Vena Carbona®
​

Almond Roca™
​

Alpine™
​

Ash Gray™
​

Babylon Gray®
​

Bedrock™
​

Bianco Pepper™
​

Calacatta Alto™
​

Calacatta Arno®
​

Calacatta Classique®
​

Calacatta Ida™
​
Calacatta Laza™
​

Calacatta Leon®
​

Calacatta Miraggio Gold™
​

Calacatta Monaco™
​

Calacatta Sierra™
​

Calacatta Trento™
​

Calacatta Valentin™
​

Calacatta Venice™
​

Calacatta Vicenza®
​

Calico White™
​

Carrara Grigio®
​

Carrara Iris™
​

Carrara Mist®
​

Carrara Morro®
​

Chantilly Taupe®
​

Concerto®
​

Fairy White™
​

Fantasy Gray™
​

Fossil Gray®
​

Fossil Taupe®
​

Glacier White®
​

Gray Lagoon®
​

Iced Gray®
​

Iced White®
​

Manhattan Gray™
​

Mara Blanca®
​

Meridian Gray®
​

Midnight Corvo™
​

Midnight Majesty™ - Concrete Finish
​

Mirano Gray™
​

New Carrara Marmi™
​

Pacific Salt®
​

Pelican White®
​

Peppercorn White®
​

Premium Plus White®
​

Rolling Fog®
​

Shadow Gray™
​

Shell White™
​

Soapstone Metropolis®
​

Soapstone Metropolis™
Concrete Finish
​

Solare®
​

Sparkling Black™
​

Stellar Gray™
​

Stellar White™
‹‹
​

Antico Cloud™
​

Babylon Gray®
Concrete Finish
​

Blanca Arabescato®
​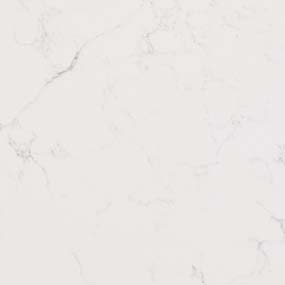 Calacatta Botanica®
​

Calacatta Lago™
​

Calacatta Luccia™
​

Calacatta Montage®
​
Calacatta Trevi®
​

Calacatta Verona™
​
Carrara Breve™
​

Cararra Lumos®
​

Cashmere Carrara®
​

Coronado™
​

Fossil Brown®
​

Frost White™
​
Gray Lagoon™
Concrete Finish
​

Lagos Azul®
​

Marbella White™
​

MidnightCorvo™
Concrete Finish
​

Montclair White®
​

Pearl Gray™
​

Perla White®
​
Romano White®
​

Smoked Pearl®
​

Soapstone Mist®


​

Sparkling White™
​

Toasted Almond®